This post is part of my 'Mantras for Motherhood' series. You can find the rest of the posts so far and a free printable version of my mantra cards by clicking HERE.
One of the things I've learnt since becoming a mum is that the hardest bit about the whole thing is the ongoing mental battle that I have with myself daily. Honestly, I thought it would be the sleep deprivation, or giving up my social life, or the constant cleaning and washing that needs to be done. But it's none of that, that's all circumstantial and temporary. The hardest bit is staying positive and motivated in the face of all those things and more, keeping your sense of self, maintaining your perspective and dealing with the constant nagging doubt in the back of your mind that you are not good enough. That's the hardest bit of motherhood for me.
When I was pregnant with Mabel and moaning about having a bad back and having to be on my feet all day at work…. my boss at the time, very much a 'tough love' sort of woman, said to me 'Pregnancy is mind over matter. You can do this, but you need to change your mindset.' She was totally right, and not just about pregnancy but about motherhood in general. I have found that for me, enjoying motherhood has all been about 'mind over matter'. So at times when I haven't been enjoying it so much, when everything has seemed so incredibly hard and relentless and it's got so bad that I've completely lost my sense of humour about the whole thing and I just want a break…. I've tried to remember that it's a lot easier to change my mindset than to change the whole situation that's causing me stress.
When Ernie was younger, about 2-3 months old, probably around the time I started this blog… I was struggling. I was adapting to having three children and going back to having a small baby again. I think it always takes a while when you go through a big change for everything to get back in sync again and more often than not you have to adjust your expectations until they are in line with reality. In my situation, my expectation that I might be able to leave the house every once in a while without needing treatment for post traumatic stress disorder afterwards, was quite far away from the reality of life with three children under four.
One of the things that helped me in those difficult early days, was looking through Instagram and Pinterest to find inspirational quotes, motivational words of wisdom, anything that struck a chord and helped me to put what I was feeling into perspective. A little mantra that I could repeat to myself throughout the day. Over the last couple of weeks I've been sharing one of those quotes and how it helps me in a live broadcast on my Facebook page every Monday morning. I'm going to carry on doing my live videos and I'd love for you to join me (I can't guarantee what time it will be but if you subscribe to updates on my facebook page it should pop up when I'm live), and I'm also going to be writing about my 'motherhood mantras' in a blog post once a week. If you have any quotes or phrases that you like that help you I would love to hear them so please leave a comment or send me a message.
This week the quote I have chosen is 'To the world you are one person, but to one person you are the world'. It's a quote that we've all probably heard before and it almost sounds a bit too sickly sweet, like something you would get on a greetings card. But when I think about this quote, I think about my little people and it makes me feel all warm and fuzzy.
I love being at home with my children, but it can feel isolating and restricting at times. Being a mum is a job that you work hard at all day, but nobody else really cares. You're just a Mum doing your best, the same as every other Mum out there, no reason for anyone to take any notice of you. I'm used to working in a team before I had children, being supported and motivated by a manager…. no one tells you 'well done' at the end of a hard day with the kids, no one sees it. People start talking to your children instead of you and strangers you've never met call you 'Mum'. It's easy to start to feel a bit insignificant.
But this quote helps to balance all that out for me. Because although I've probably never been more invisible to the outside world… to three little people I have never been more important. I am their world. I am their sun and moon, their sunrise and sunset, their breakfast lunch and dinner. I am their person, I am everything they need. When they grow up, I will either be the person they thank first in their award acceptance speech, or the biggest topic of conversation in their therapy sessions (no pressure!). I am not insignificant, to three people I am the world.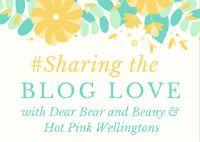 Join the fun
Get a weekly round-up and exclusive content from our home educating, slow living, everyday adventure seeking life...