This post is in memory of a little girl called Faye. I don't know Faye, or her Mum Jenny, but we were both part of a Facebook group for babies due in December 2013, back when I was pregnant with Greta. I left the group fairly soon after the babies were born but I kept in contact with some of the mums on Facebook, and it was through them that I heard last week that Faye was in hospital with Meningitis and fighting for her life. It's horrible to think of any child suffering, but knowing that Faye was almost exactly the same age as my Greta, made it feel all the more close to home. Sadly, on Sunday 14th February, Faye couldn't fight any longer and passed away. I am devastated for her and her family and their inconceivable pain. You can read Faye's story in her mum's words here.
Then, some other December 2013 Mums started sharing a petition around and asking for signatures. You see the part of this story that seems so tragically unfair, is that a vaccine exists for Meningitis B, and had Faye received it, she would still be here. Unfortunately, Faye was born 18 months too early to be eligible for the vaccine on the NHS. The reasons that the NHS are only routinely vaccinating babies born after June 2015 are described in this brilliant article by Jenny Rohn for The Gardian. But the short answer is money. The pharmaceutical company that developed the vaccine needs to cover its research costs, and the NHS needs to be cost-effective, which I think we can all understand. Except when it comes to our precious little people, can we really? Ask any parent and I'm sure they'd say they couldn't put a price on their child's health. No Mum or Dad sits around and works out whether something that could potentially save their child's life is cost-effective, they just do it. In fact, the vaccine is available privately, and after hearing Faye's story, I know a lot of parents who are now looking into getting it for their children, myself included. And that's fine for those that can afford it. If I'm honest we barely can. But one look at the picture of poor beautiful Faye and I know that I would scrimp and save and go without anything to make sure my girls are protected from this horrific illness. Luckily Ernie was born after the vaccine was introduced and had his first injection today.
So what about the people who genuinely can't afford private vaccinations for their children? What about people who even if they saved all year, couldn't afford the roughly £300 cost? Is that fair that their children just have to take their chances? Not in my eyes, in my eyes that's inequality. The petition, which you have probably seen being shared around social media, calls for the vaccine to be rolled out to all children up to at least age 11. While that would obviously be ideal, given the over stretched resources of the NHS, I'm not sure how realistic that is at this stage. But I think Jenny Rohn makes a good suggestion in the article above that low-income families could be offered the vaccination on the NHS for their pre-school children. Or how about some kind of subsidy for children who are too old to receive it for free, to make more within most parents reach to be able to afford it. It would at least be a start towards levelling the playing field.
When I sat down to write this post this evening, the petition had around 70,000 signatures. It is now at over 140,000 and increasing every minute. It has reached the amount of signatures it needs to be considered by parliament for a debate and that is brilliant. The more signatures we can get, the more seriously it will be considered and the more awareness that can be raised the better so please share the petition and share Faye's story. Until I heard Faye's story, the meningitis B vaccine was not even on my radar. We need to get the message out there at this vaccination exists and we need to get it into as many children as possible. I'm also asking you to sign the petition on behalf of all the parents and children who won't be able to be vaccinated privately unless they get some help from the NHS.
Rest in peace little Faye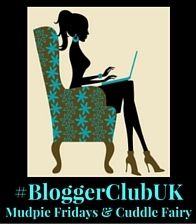 Join the fun
Get a weekly round-up and exclusive content from our home educating, slow living, everyday adventure seeking life...