'You are the bows from which your children as living arrows, are sent forth' Kahlil Gibran
The Living Arrows photo project is about celebrating childhood by capturing it in a photograph once a week. I will be joining in with a photo each of Mabel, Greta and Ernie, hopefully using it as a way to improve my photography skills, as well as creating a lovely collection of photos for us to look back on at the end of the year.
Our pictures this week are from our trip to Chessington World of Adventures last week, for Mabel's birthday treat. We had an amazing day and I really recommend it as a day out for families with young children. There were so many rides that both Mabel and Greta could go on, and apart from that there were also loads of zoo animals, shows to watch and a brilliant indoor and outdoor play area (not to mention a really yummy mocha that we got from the coffee hut). The bubbleworks were a favourite of everyone, and although we had to queue for quite a while, Mabel and I loved the ride Zufari, especially getting up close to some lovely giraffes.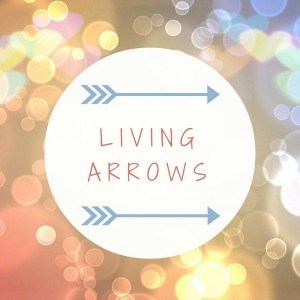 Join the fun
Get a weekly round-up and exclusive content from our home educating, slow living, everyday adventure seeking life...