After seeing lots of beautiful pictures on Instagram of children frolicking in fields of yellow flowers, I decided that I wanted in on a bit of that action, the Great British countryside was calling to me, so yesterday we went off in search of a rapeseed field.
Carl thought I was a bit mad…
Him: So we're going to find a field so we can stand in it and take pictures, and then we're coming home again for dinner?
Me: You're not into this are you?
Him: It's not my best, no. (inaudible mumbling, something about losing his parking space and wanting to eat pizza)
Me: But think of the cute pictures! The memories! *whispers* The instagram likes…
Him: …..
But off we went anyway (gotta love a supportive instagram husband). I did wonder for a second if I had got my priorities a little bit muddled, but then Mabel was super excited and shouted 'ADVENTURE IS OUT THERE!' as we set off and I realised that it was all good because going to have fun playing in a field of yellow flowers is a much better way of spending the hour before dinner than just staying at home and watching TV, whether you're taking photos for your blog or not.
As soon as they saw the field, Mabel and Greta couldn't wait to run in and explore. They (mostly) put the fear of tiny bugs they have both developed this Summer to one side (last week I had to rescue a screaming Greta from one ant in the garden) and charged straight into the middle of the flowers. Mabel was fascinated by the tractor tracks in the earth and started telling us to watch out for the 'Blossom fairy' who might try to get us. I just love the imagination that this girl has at the moment, it's amazing.
Everybody had a lovely time until Greta fell over and cut her knee, poor little thing. Mabel was really concerned and demanded that we left to find a plaster straight away because 'what if all her blood comes out?'.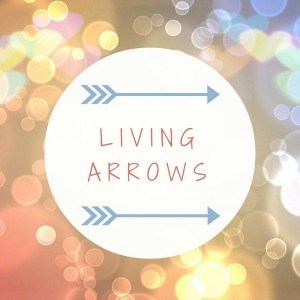 Join the fun
Get a weekly round-up and exclusive content from our home educating, slow living, everyday adventure seeking life...