When we moved to our new house in November last year I was 35 weeks pregnant with a nearly 2 year old and a 3 1/2 yr old, it was a new area for us and top of my priorities was to get Mabel into a preschool and start looking at schools for next September. For the last year, both girls had been going to their Nanny's house three mornings a week while I was at work and spending the rest of their time with me. Now I was on maternity leave with a baby due imminently and living further away from family and friends, so preschool seemed like a great idea for both of us.
Within a few weeks I had phoned up the local preschool, gone down for a visit and signed Mabel up to start the next week. Just 2 afternoons a week and to begin with she seemed to love it. She loved the little uniform we bought her anyway, and she loved taking her lunch in her Minnie Mouse lunchbox. She happily walked in, looking a bit timid admittedly, but never with so much as a backwards glance to me (I always had to call her back for a kiss before I left). The practitioners told me she had settled in so well, she was perfect, they didn't know they had her, she was brilliant at tidy up time and they wish they had a hall full of Mabels. Now these are always lovely things to hear as a parent, but it was quite at odds with the little girl that we were experiencing at home. Every time we got home from preschool she would be bouncing off the walls like a little ball of frustrated energy. She would shout at me, push her sister over, she was just generally difficult to be around. She was also having accidents on the way home because at preschool she had to ask to be taken to the toilet, but for some reason she wasn't and so was holding on all afternoon instead.
I spoke to the preschool staff about reminding her to use the toilet and I put the behaviour down to adjusting to a new routine and being more tired than usual. She started being a bit resistant about leaving her toys to go in just before lunch, so I increased her hours so she started at 9am with most of the other children. But after a few months, she started saying that she didn't want to go. My first reaction was to keep taking her, thinking that she didn't really mean it and once she was there she would be fine and have fun. I reminded her of the fun activities that were happening that week at preschool, and for a few weeks I was able to convince her to go in without too much fuss. But she soon got to the point where she couldn't be persuaded. She would cry and shout and just stubbornly refuse to go anywhere.
The last time she went to preschool, I went in with her, I stayed for a while until she was settled, then I bribed her with the idea that I was going to the shops to buy sweeties, and I lied that I would be back soon. I rang up at lunchtime and her keyworker said she was ok, she had asked for me a few times but she had been easily distracted. But when I picked her up at 3pm I could tell she didn't want to be there. I decided then and there not to force her to go anymore, I would give her some time off and see if she missed it. Over the next weeks and months I spoke to her about going back to preschool many times, goodness knows I could have done with a break from entertaining her and some dedicated time with the little ones, but each time I got the same response, 'I don't want to go, I want to stay with you, there's too many kids'. I had made a decision to respect her opinion on the matter, and so she never went back.
Over time Mabel has given me little insights into what she didn't like about preschool. Arguments over toys with other children, other children not doing as they had been told, it finally being her turn at the painting easel and then the bell ringing for lunch time, were among the reasons she gave for not wanting to go back. Small things, things that happen in preschools all over the world and things that if they'd happened anywhere else, with me or another trusted adult, she would have dealt with fine. But I guess she just didn't feel comfortable in that environment, there was nothing wrong with it, she just wasn't thriving.
Having a four year old at home 7 days a week, as well as a 2 year old and a baby has definitely been a huge challenge for me over the last 3 months, and not really something that I had envisaged when I became pregnant with Ernie. Balancing all their needs, and my own, on a daily basis is probably one of the hardest things I have ever tried to do, and I'll be honest it's still a huge work in progress. I will write more soon about how I have tried to find that delicate balance, and how we juggle learning and everything else without the help of preschool.
But however hard it has been, and believe me it's been like 'I am so close to just walking out and leaving because you are all doing my head in' kind of hard, I'm proud of the choice that we made to stop bribing, stop bargaining and stop lying, and show our daughter that we are listening to her and she can trust us not to force her into anything she doesn't want to do. Because even though Carl has come home to find me rocking in a corner more than once or twice, and despite the fact that our house is messier than it's ever been and some days we all stay in our pyjamas and watch Disney movies and Carl brings home McDonalds for dinner, I'm so happy that I have the opportunity to stay at home with my children which gives me the ability to make this choice.
When you have a child who doesn't want to go to preschool, a lot of people tell you that it's good for them to go, you must try and get them there, they need it for their development/to socialise/to get ready for school etc. etc. And I know they are well meaning and that preschool is brilliant for a lot of children, and sometimes the resistance is just a phase that doesn't last long at all. But I just wanted to write this, as the awkward bugger who said no actually she doesn't have to go and I won't make her, just in case anyone else is feeling the same. At the end of the day, you know your own child the best, and I know Mabel well enough to know that at four years old if she's telling me she doesn't like it and she doesn't want to go, then that's a good enough reason not to take her.
And in case you are wondering what happens in September when it's time to start school, well for a long time I wasn't sure, but it seems that we now have a plan and I'll fill you in on that soon…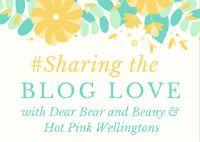 Join the fun
Get a weekly round-up and exclusive content from our home educating, slow living, everyday adventure seeking life...