Like any respectable crazy pregnant lady (or is this just me?) I hoarded clothes in all sizes for Ernie while I was still pregnant. Before he was even born he had at least 10 outfits in each size, up to 12 months. It made me feel prepared (you are never really prepared). The down side of this is that now I don't get to do any more shopping, and buying clothes for my children is one of my favourite things to do. I also have to mostly put up with what I bought 6 months ago, before I had any idea of what he would look like or how quickly he would grow (really quickly, it turns out). I probably am going to have to buy a few more bits, because at this rate he's going to be wearing his winter wardrobe in August. Good job it was all bargains :eye roll:
So I've been busy checking out the Spring collections in my favourite shops anyway, and I thought I'd put together a spring style wish list of things I would buy for Ernie's 3-6 month wardrobe if I hadn't been so crazy prepared, and got it all ages ago in the sales.
Charlie & me ventilated trainers F&F £8 / Navy little bro. T shirt Next £5
2 pack pure cotton joggers Marks and Spencer £10 / Striped knitted hooded top Marks and Spencer £12
I love how comfy Ernie looks in his joggers and I also love the bright coloured dinosaurs on this pair from M&S. We had the little bro sleepsuit in 0-3 months and loved it on Ernie, so I'd love to get the t shirt for him now. I love a zipped top for easy baby layering, which is perfect for God-knows-what-the-weather's-doing British Springtime. These little trainers are so cute, I'm a sucker for tiny baby shoes. In practice I usually lose at least one and hardly ever bother with them, but that doesn't stop me buying more because they are just so adorably teeny tiny!

  Good Jacket Zara Kids £9.99 / 2 piece dungaree outfit Marks and Spencer £18 / high top trainer pram shoes Marks and Spencer £8
I love these bright stripey dungarees, they just look so happy! Cotton dungarees are one of my very favourite things to put Ernie in because they are so soft and snuggly, there's nothing around the waist, which I imagine is really comfy, and it's an outfit in one, so I don't have to make sure that I've got things washed and dried that go together, you can just stick it on with any old t shirt or vest underneath.
bluezoo blue chambray booties Debenhams £6 / Little bird by jools joggers Mothercare £7 / 5 packs of socks George at Asda £4 / Slogan t shirt Next £4.50
More bright colours, more stripes, there's a bit of a theme emerging! I love the cheeky little rainbow waistband on these Little Bird joggers. I'm also in love with these little booties, please let them be magic baby shoes that actually stay on their sodding feet!!
I also have a Pinterest board with more brightly coloured and stripy things that I would buy for Ernie if I wasn't so damn responsible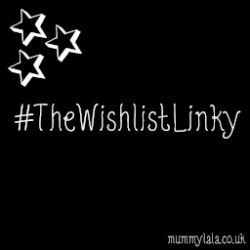 Join the fun
Get a weekly round-up and exclusive content from our home educating, slow living, everyday adventure seeking life...